Minamata Disease +Minamata Convention on Mercury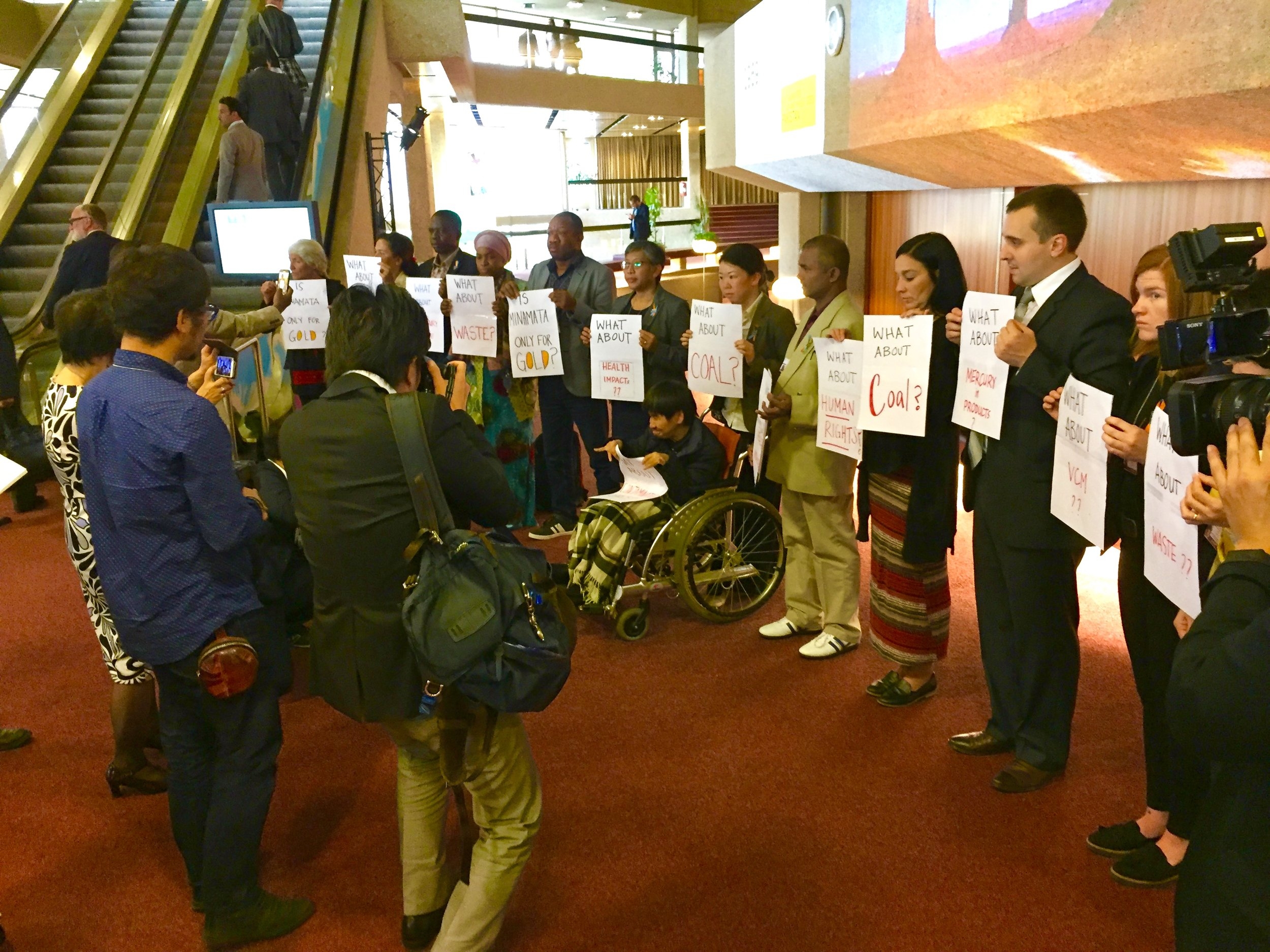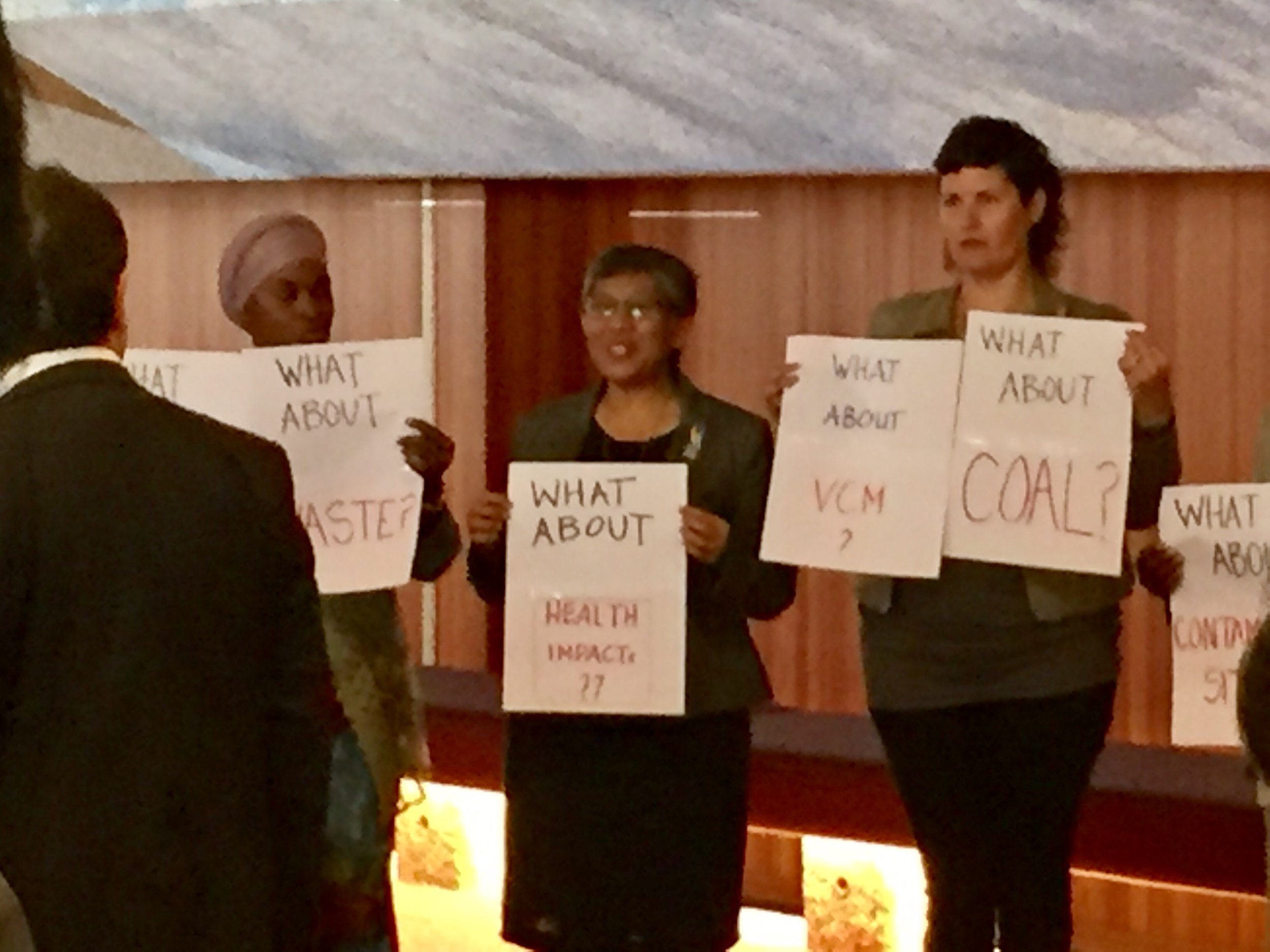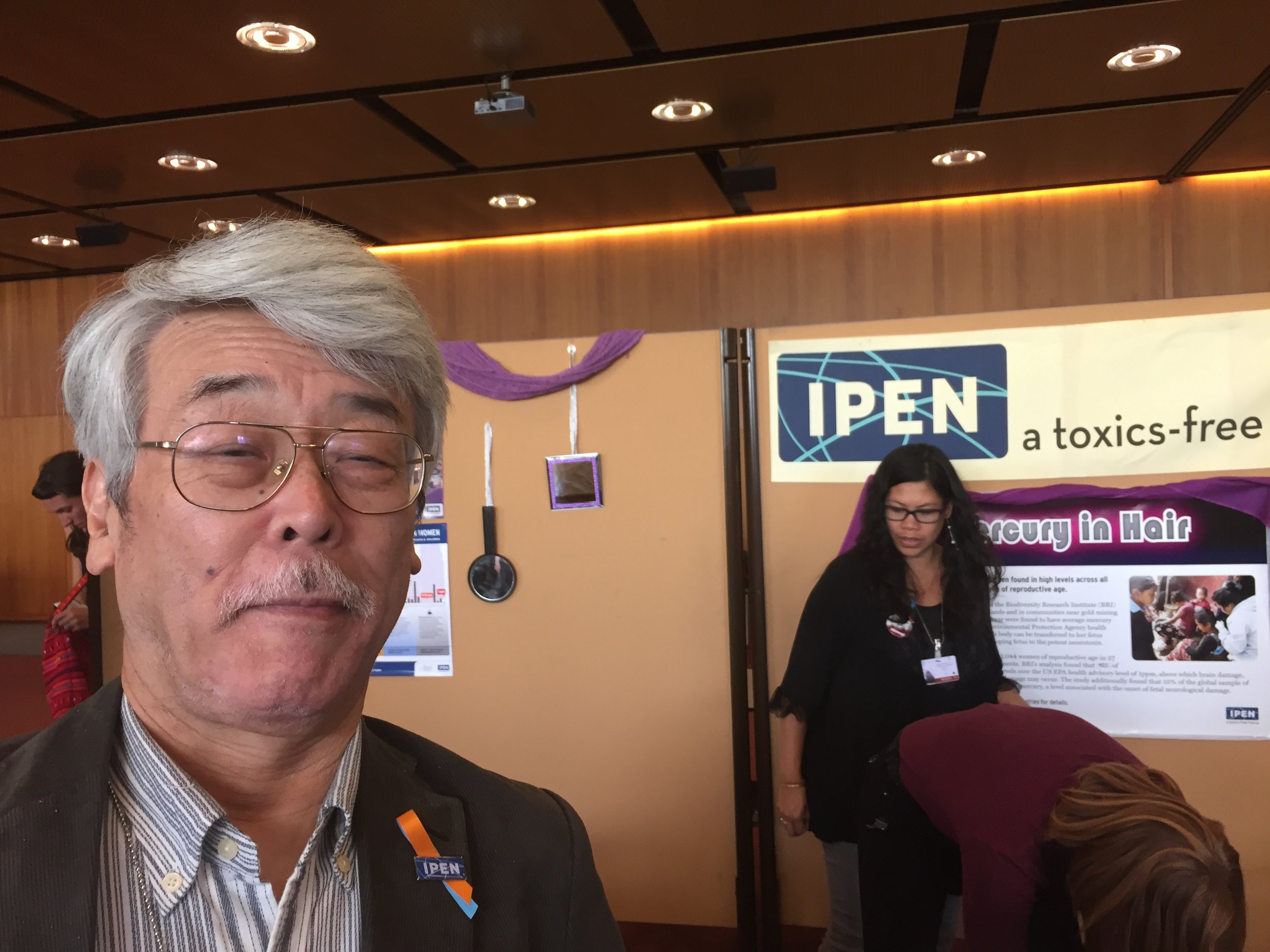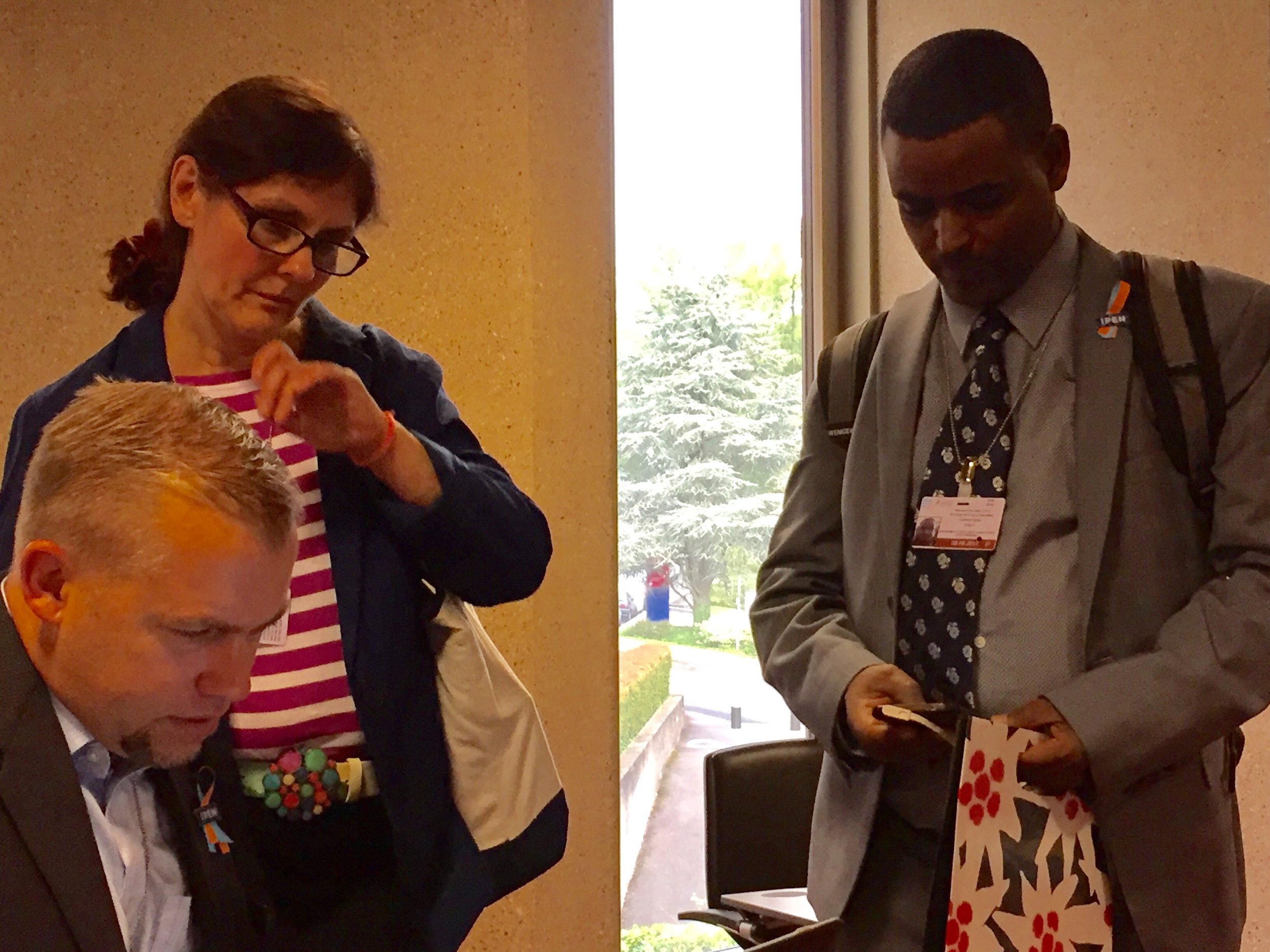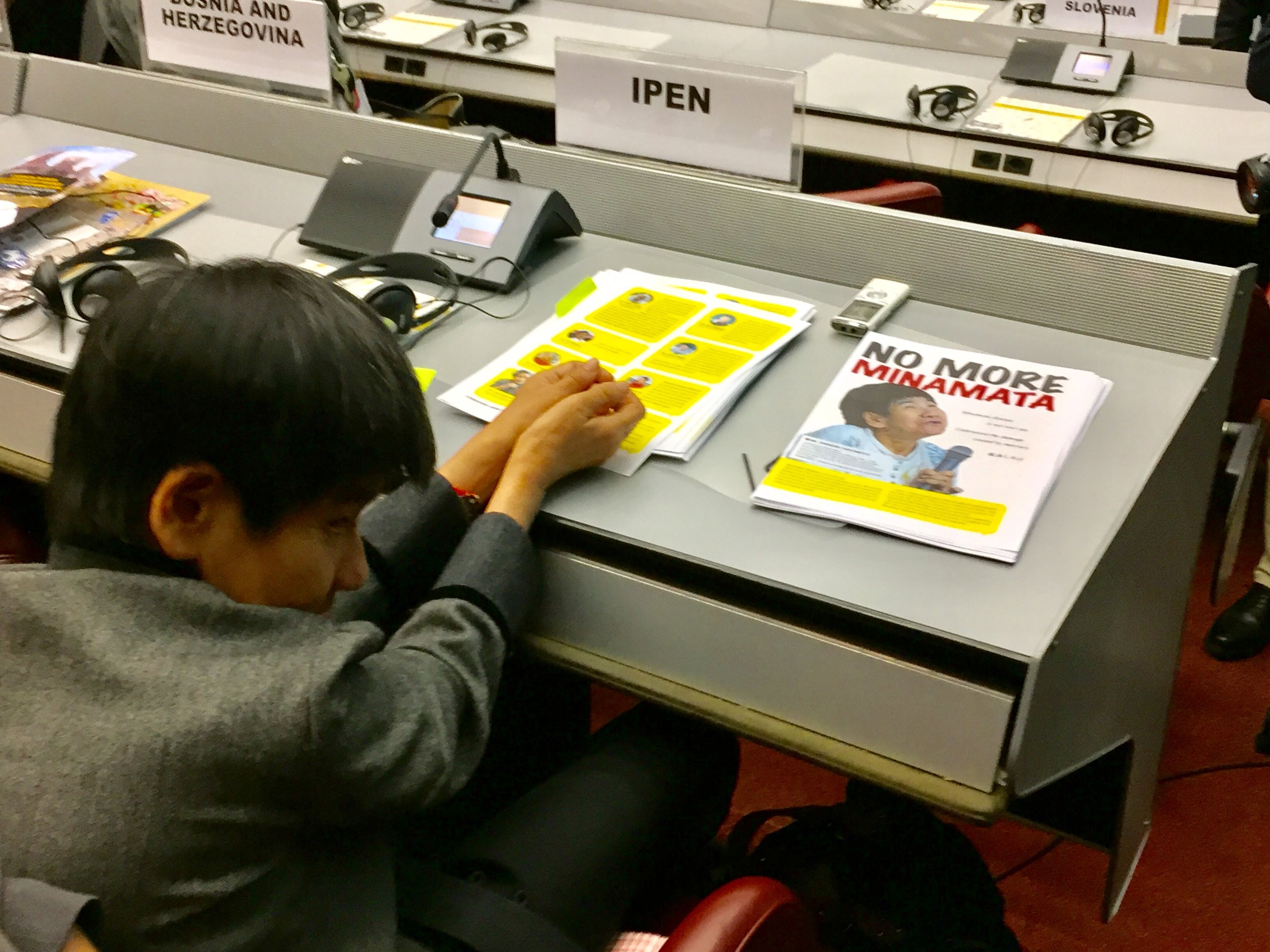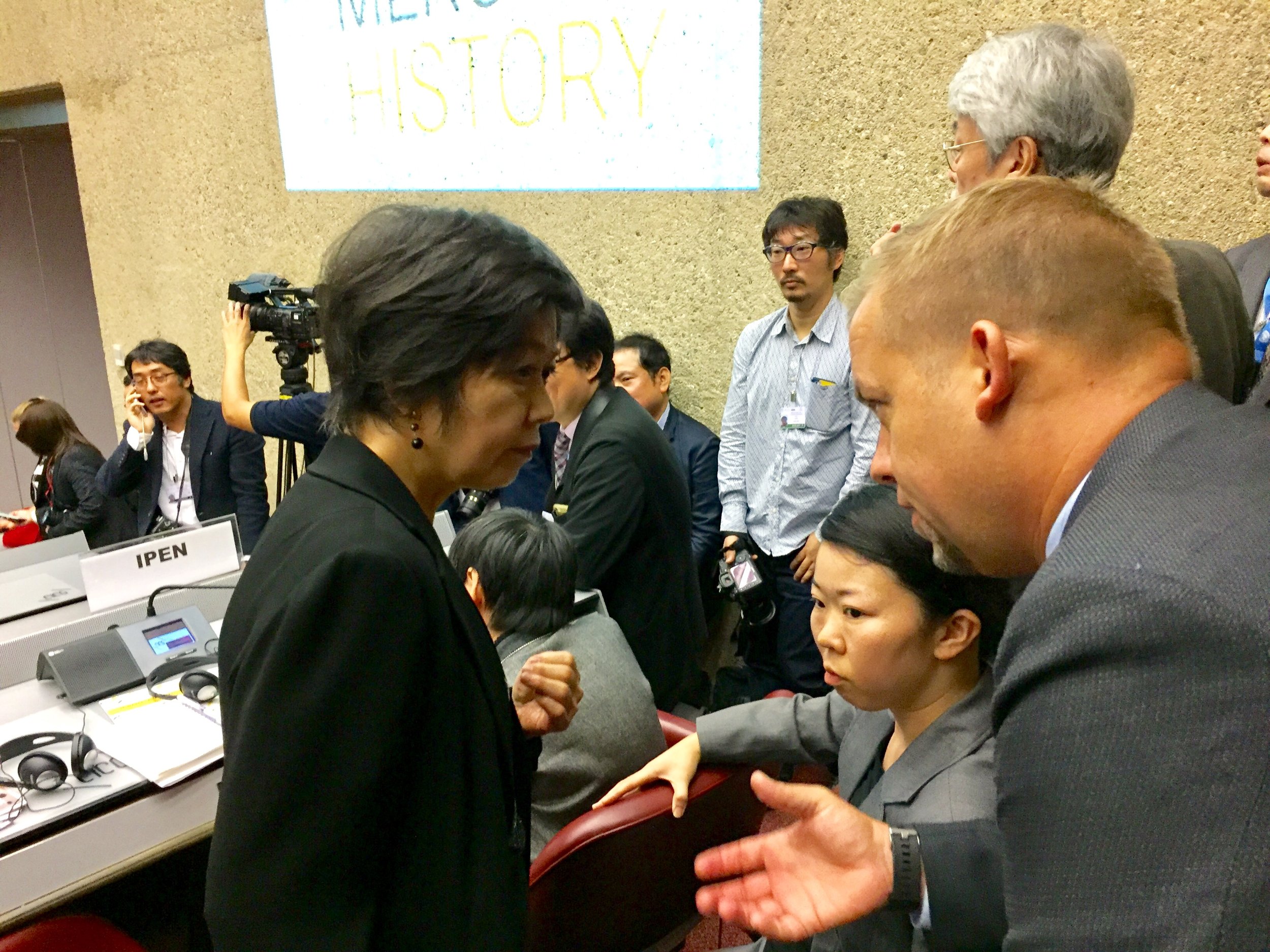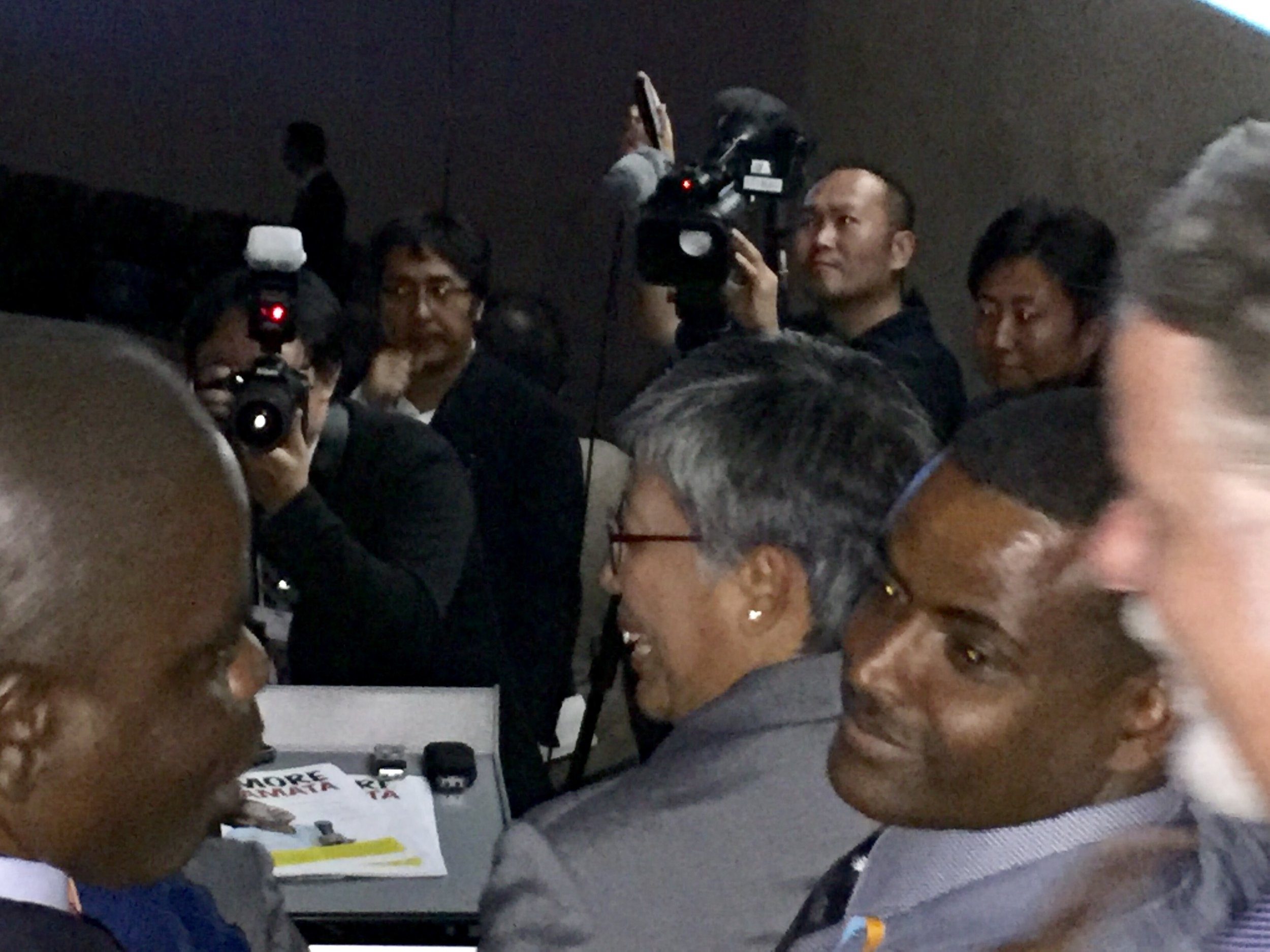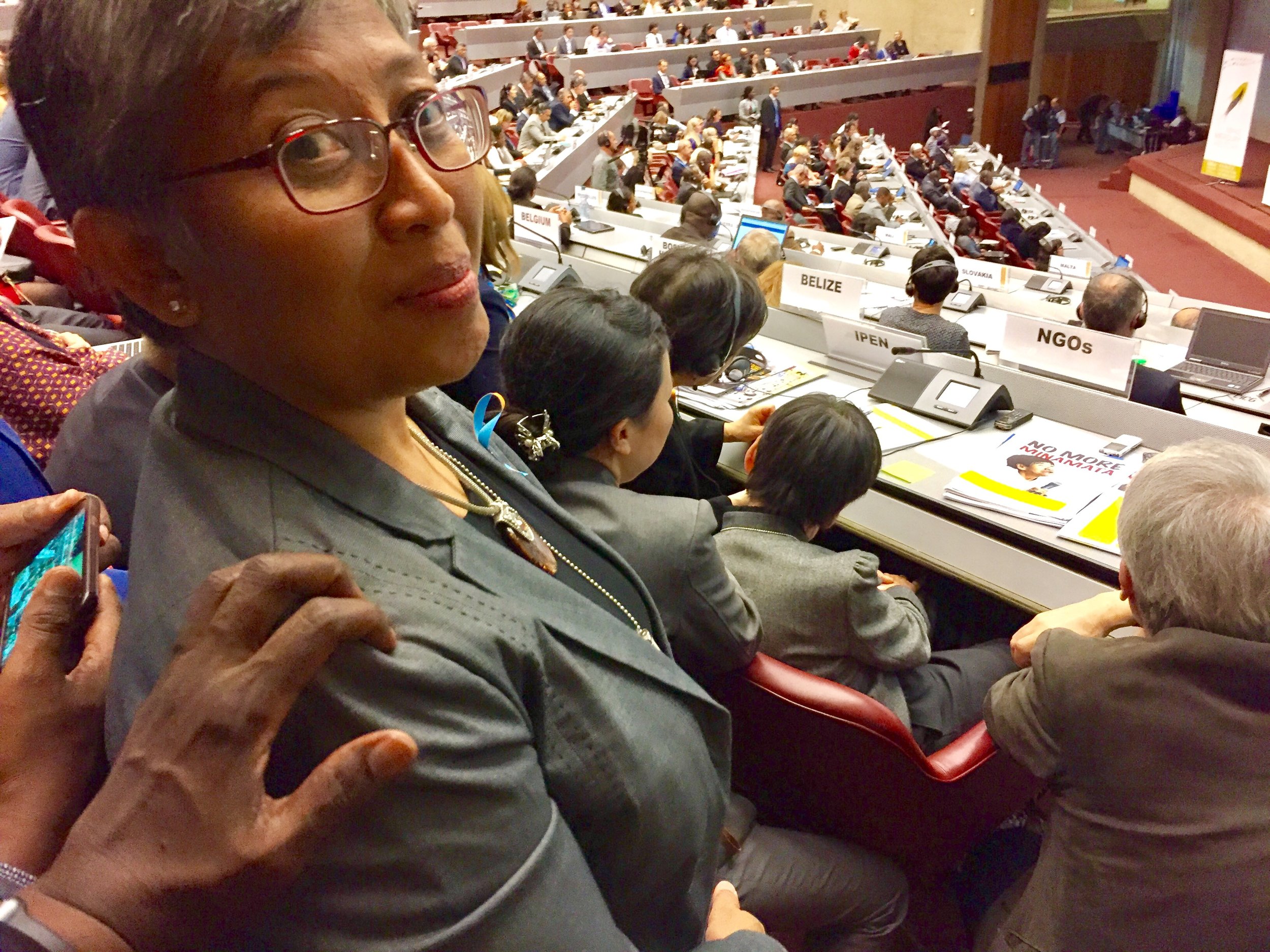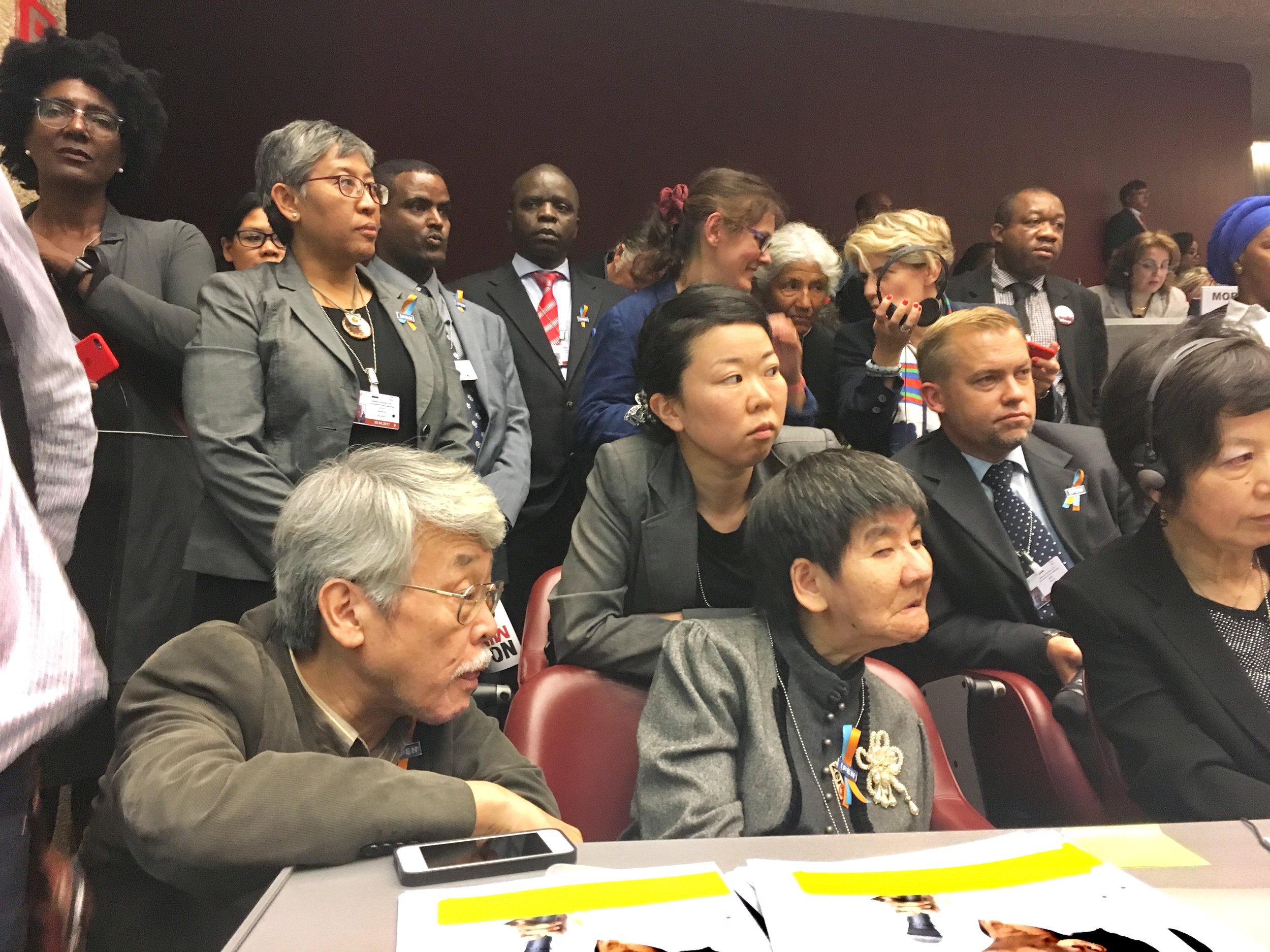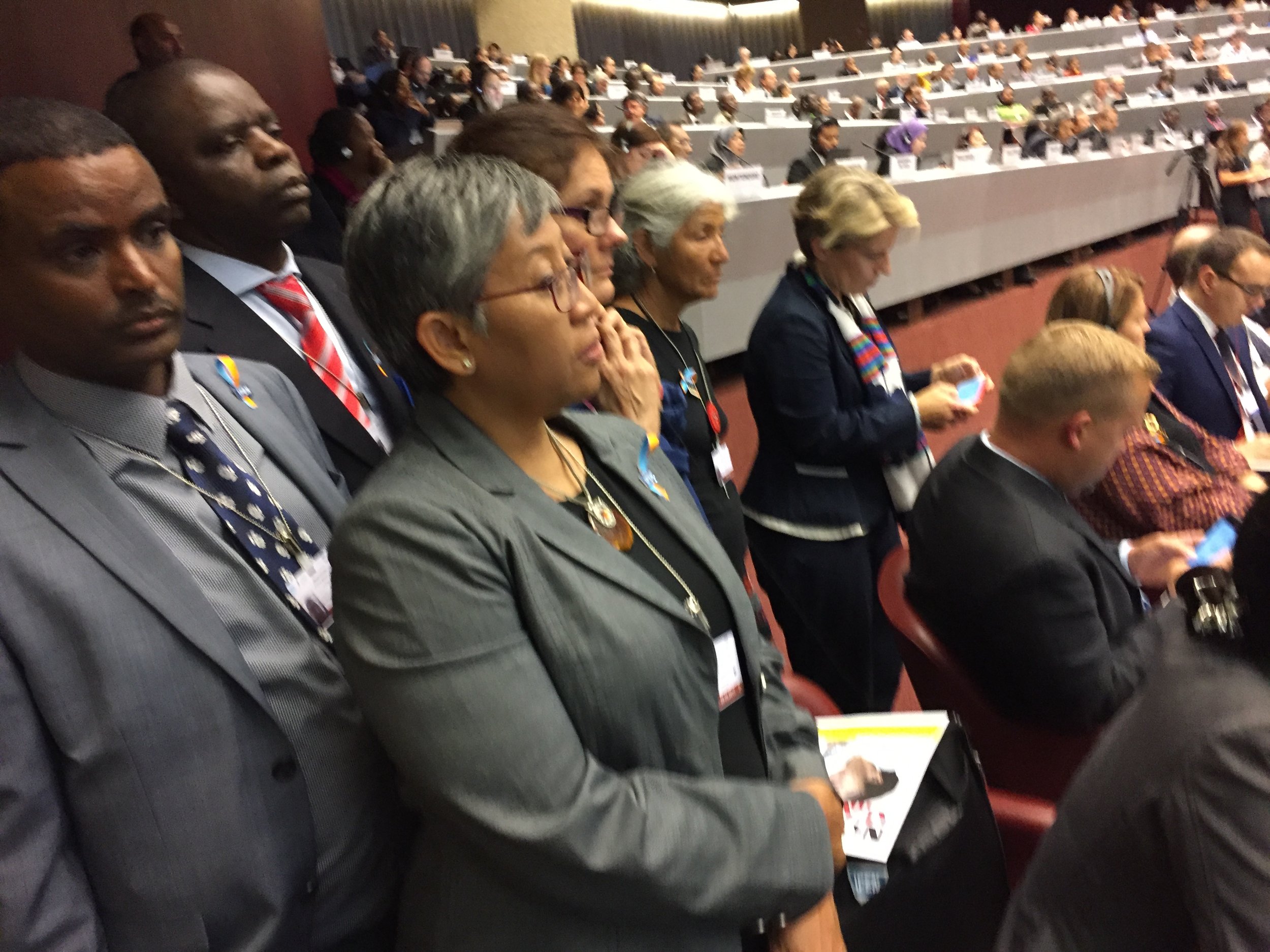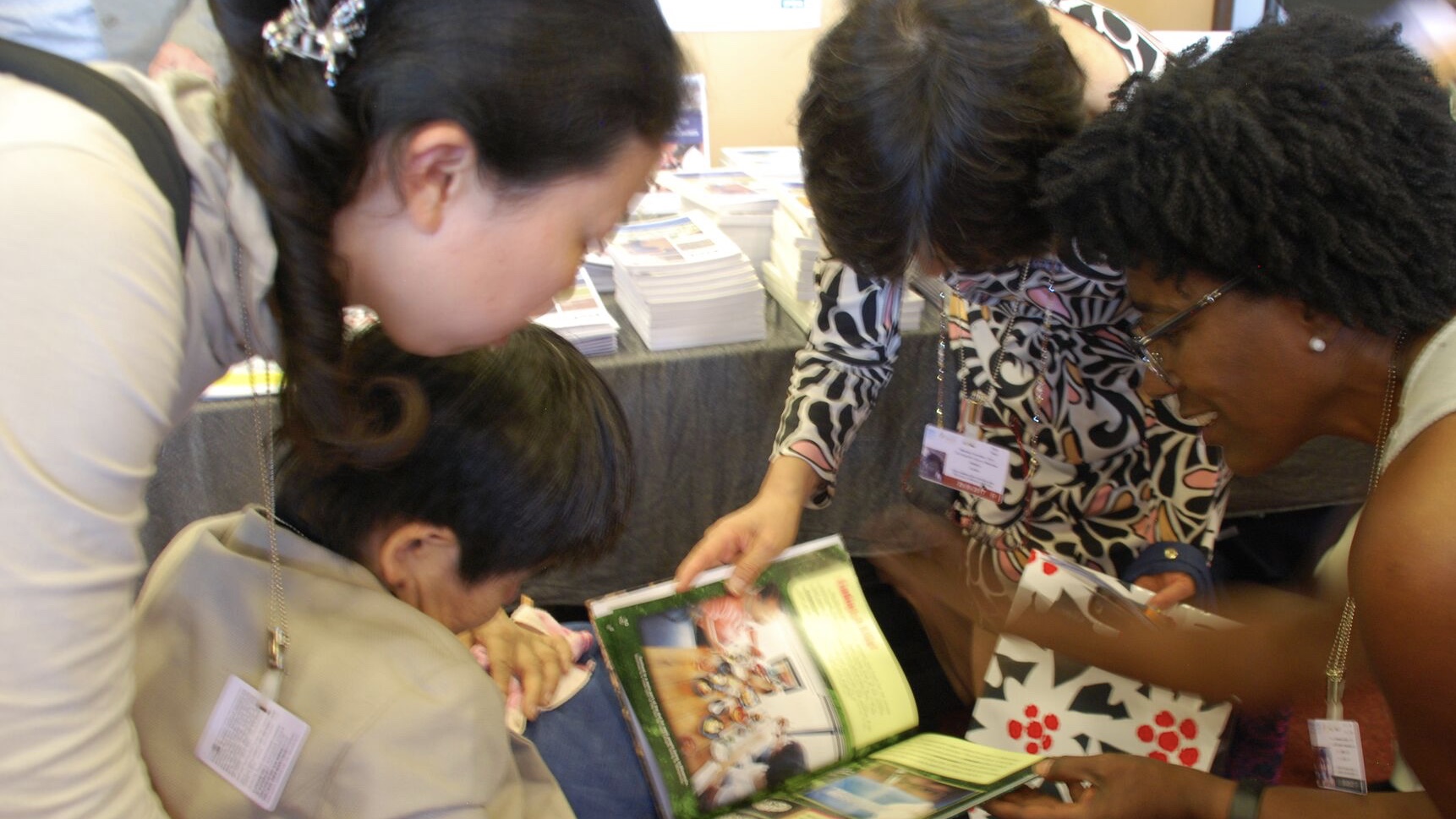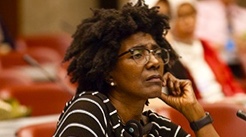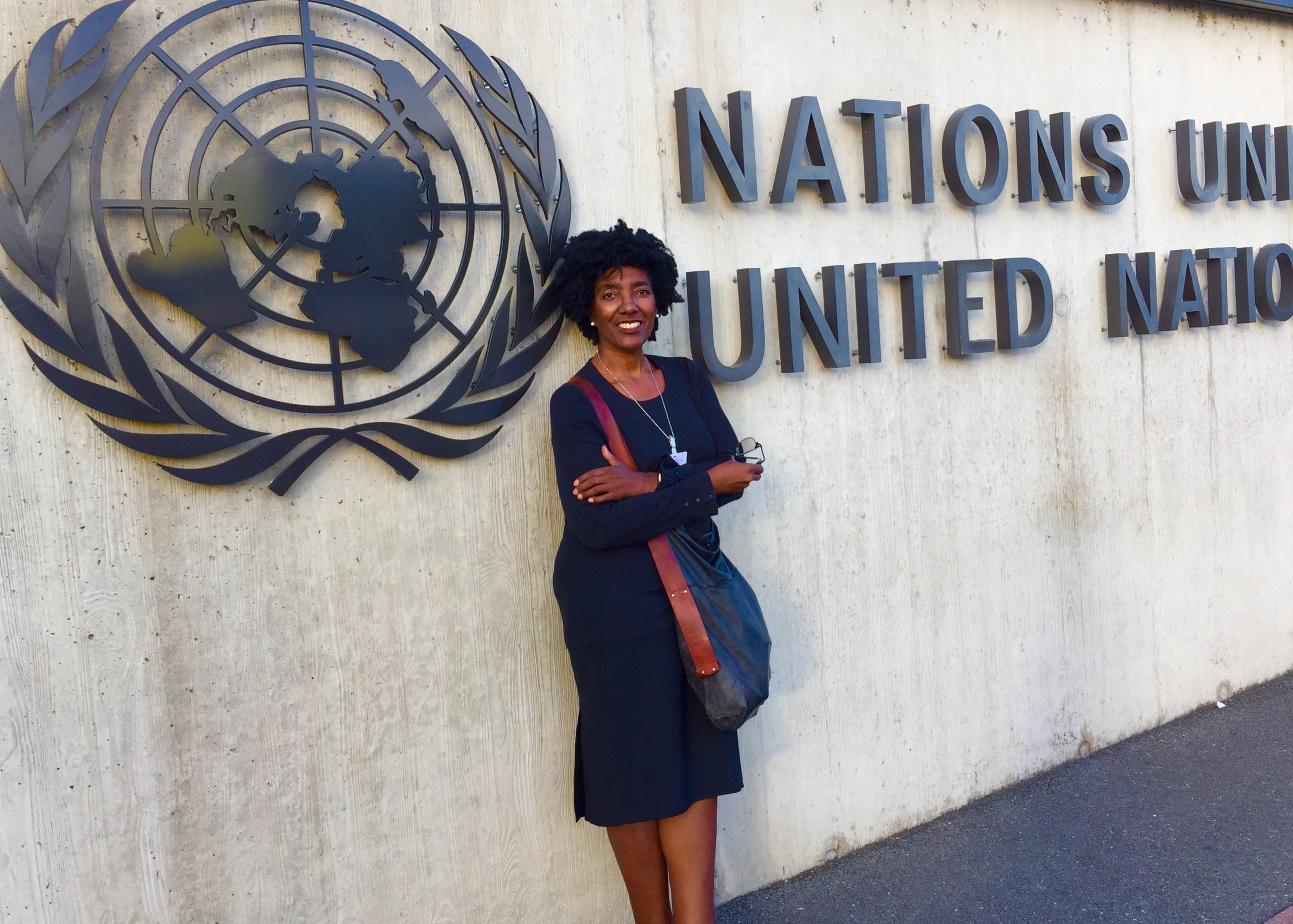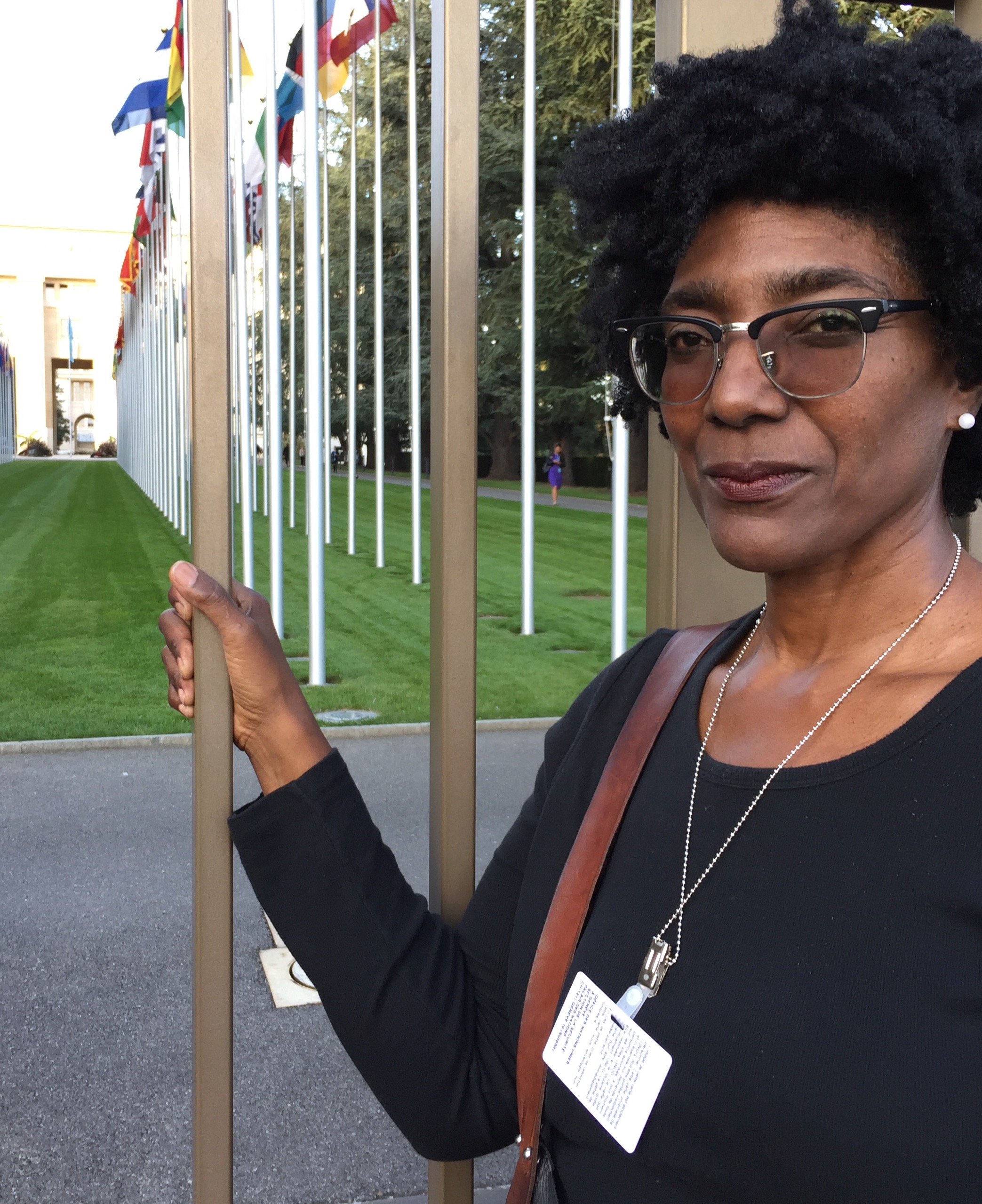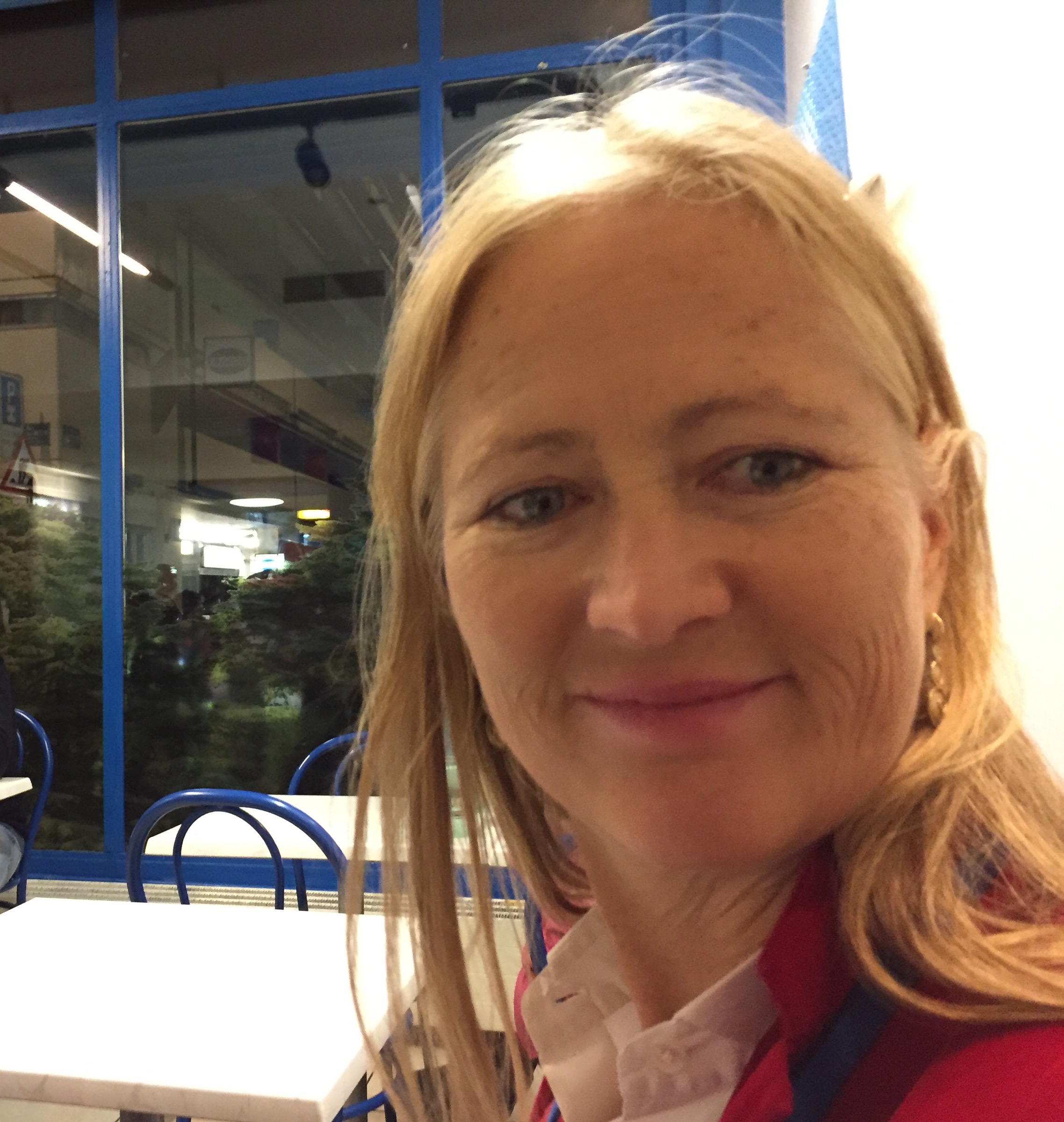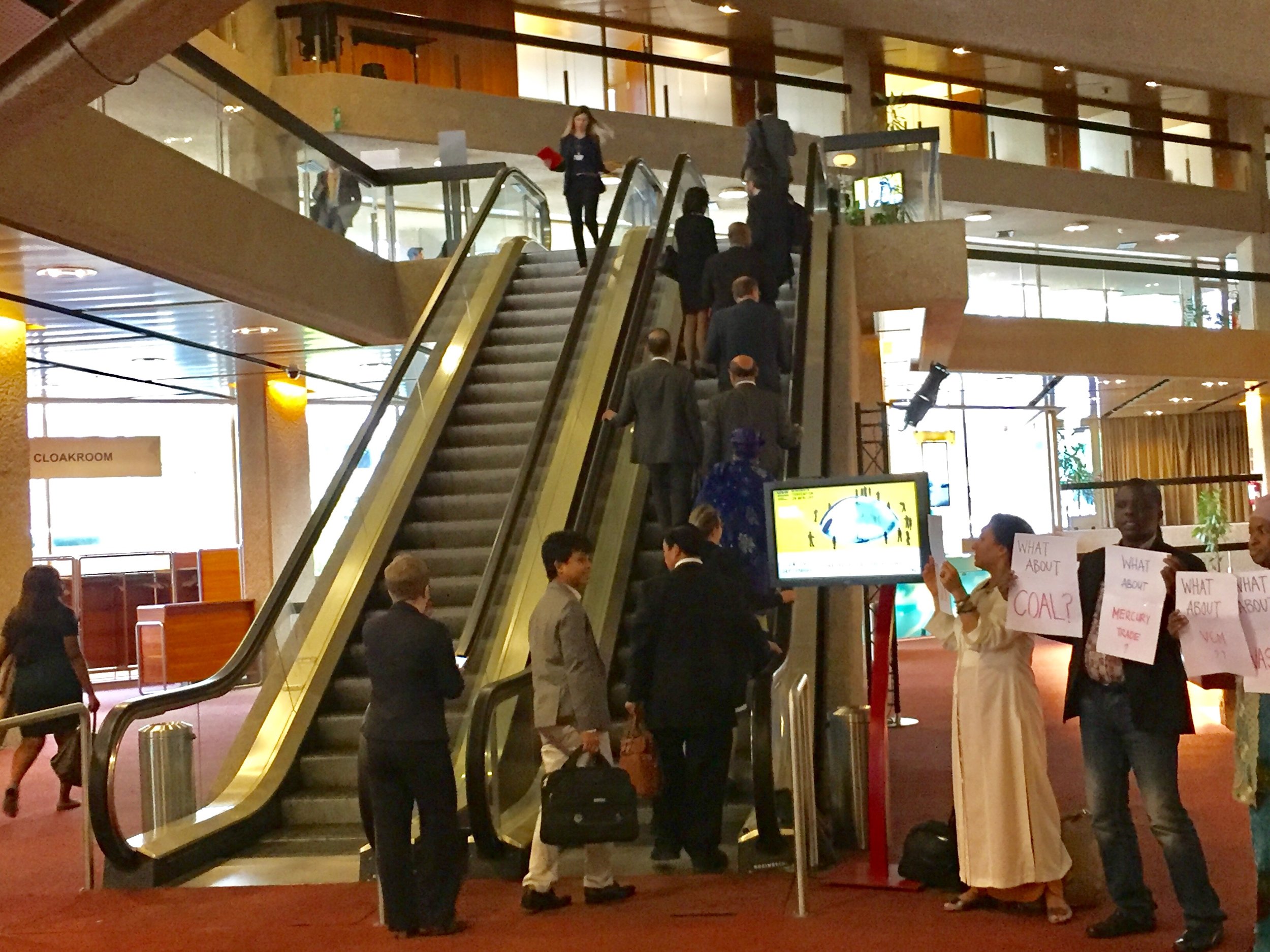 Photos of the Minamata Convention on Mercury 1st Conference of the Parties to the Convention in Geneva, Switzerland September 24-30, 2017. Among those shown are Sobuko Sakamoto, Minamata disease activist congenitally afflicted with Minamata disease, Yoichi Tani of the Minamata Disease Victim Mutual Aid Society, the Japanese Press team escorting Ms. Sakamoto, Yuyun Ismawati, Goldman Fellow and Environmental Engineer and along with other IPEN ( International (www.ipen.org) members, The ministers of ratifying nations to the Minamata Treaty, the IPEN hair and skin cream mercury testing station, receptions and Plenary Session forums and exhibits of mercury emitting sources.
History of the Minamata Convention on Mercury
What is the Minamata Convention on Mercury?
On October 10, 2013, in the Kumamoto Prefecture of Japan, 147 countries signed the Minamata Convention on Mercury. The convention was drafted by a United Nations initiative establishing controls, reductions and new technology development across a range of products, processes and industries involving mercury use and emissions. The Minamata convention was ratified the summer of 2017 and goes into force as international law on August 16, 2017. The first conference of the parties (COP1) occur September 24-29, 2017 in Geneva, after several months of working groups preparing to arrive with detailed operational plans for implementing the Minamata convention in various regions and adoption of each article of the convention as worded and agreed upon by voting members of the conference, the commented on by ratification pending attendees and observers.
The Minamata Convention as others before it (like the Stockholm Convention on Persistant Organic Pollutants) is an important model for world wide environmental clean up of toxic materials, and will help to decrease the burden of other 'fellow traveler' industrial pollutants. This convention was developed as a type of instrument of the United Nations called a Multilateral Environmental Agreement (MEA.) Once such a convention has gone into force it is a 'treaty.'
Scope of the Minamata Convention on Mercury
Mercury using technology has been used in much that is considered development for centuries. The rapid rate of industrialization, in the past two centuries, has provided this heavy metal named in the periodic table of elements as Hg, to demonstrate enormous utility. It has been used in everything from asphalt to making paper white. It is a byproduct of coal burning, and is used in oil refining and small scale gold mining. The Minamata Convention on Mercury has prohibited myriad products containing mercury, and their production and trade will be altogether prohibited by 2020. These products include batteries, compact fluorescent lamps, switches and relays, soaps and cosmetics, thermometers, and blood pressure devices. Further the convention directs activity to contain mercury; replace archaic mercury using technology by developing new, protect from and educate about the toxic effects to name a few of the conventions goals.
The largest volume of mercury release comes from coal-fired power stations and usage of mercury to separate gold from ore-bearing rock. Small scale gold mining, using child and forced labor results in high exposures to mercury in nations without environmental protection and labor law enforcement. The Minamata Convention on Mercury also requires countries to come up with plans to reduce the amount of mercury used by gold mining. The treaty organizes and financially supports mercury awareness campaigns by which it will advance mercury-free alternatives
What is Minamata Disease?
Minamata disease is named for a Japanese fishing village where the first identification of severe human mercury poisoning was recognized. That was in the late 1950s. Ingested fish, contaminated by inorganic mercury through myriad man made sources, then methylated, causes—among other things— human neurotoxicity. Those toxic effects range from forgetfulness and unsteadiness of gait, to seizures, coma, and death. Methyl-mercury and its effects are also transferred from mother to babies in utero.
On last count nearly 13,000 people have been officially recognized as patients affected by mercury poisoning in Japan, over 60 years. Like many illnesses, the signs of Minamata disease are not equally or maximally manifest in each of its victims. Attempts to narrow the definition of Minamata disease, serves to unjustly exclude individuals from the disease cohort, limiting the culpability of mercury polluters, and accountability of governments and corporations to provide reparations to those affected.
Keep watching and supporting the process of implementation. Be aware the convention deals with specific environmental concerns, mercury containment, decreasing emissions, protecting further occupational illness particularly in small scale goldmining, developing new technologies to replace those using mercury, prohibiting the transfer of industrial mercury across international borders.
For most recent news see: Free Grassy Narrows http://freegrassy.net
Though remediation of the environmental harm of mercury is a priority of the Minamata Convention, there are people around the world who are sick and though environmental justice, reparations and care are supported by the convention they are not assured.
Canadian Minamata disease was identified in the early 1970s. Private citizens, based in Canada, suspecting mercury poisoning in Northwestern Ontario from a paper plant, reached out to the Japanese Minamata disease affected community, researchers, and social-environmental justice activists. Proving the pollution was only part of the problem. Proving the existence of a disease that variably presents relative to time of exposure, age of the person affected, concentration of the source, methods of ingestion and so on, is complicated.
TCanadian having signed is part of the important work of the Grassy Narrows First Nation in Northern Ontario where Canadian Minamata disease has been diagnosed and people are in a battle to clean up the high and rising levels of mercury -- for nearly 50 years. Despite the industrial source of mercury pollution being stopped the element still exist in the environment unless specifically contained. The Minamata Convention on Mercury
The people of Grassy Narrows First Nation, and those of Minamata, Japan who have been most affected by Md have consistently applied unyielding pressure on their associated governments. This pressure has yielded the Minamata Convention. Others in Tanzania, Indonesia, India and on, and on, through grass roots relationships between science, engineers and those most suffering from mercury poisoning yielded the Minamata Convention.
The Toronto Star Reports:'"After decades of unrelenting pressure from Grassy Narrows activists and their supporters, the Ontario government announced last month that they had dedicated $85 million to the remediation of the English-Wabigoon river system, which was contaminated with 9 tonnes of mercury in the 1960s by a paper mill. This incredible step forward should be cause for celebration, but concerns remain that it can be undone by future governments. Too safeguard the cleanup commitment and dedicated funding, the Wynne government must put the funds into a trust that is accountable to Grassy Narrows."
These provisions are consistent with the those of the Minamata Convention to which Canada is signatory. However, like the convention, this settlement does not maximally include provisions for the sick and harmed by the ongoing contamination who still need care. Grassy Narrows First vows to continue struggling.
E-courses on mercury and implementation of the Minamata Convention.
http://mercurylearn.unitar.org
The largest volume of mercury release comes from coal-fired power stations and usage of mercury to separate gold from ore-bearing rock. Small scale gold mining, using child and forced labor results in high exposures to mercury in nations without environmental protection and labor law enforcement. The Minamata Convention on Mercury also requires countries to come up with plans to reduce the amount of mercury used by gold mining. The treaty organizes and financially supports mercury awareness campaigns by which it will advance mercury-free alternatives
The 'eyebrow raising event' heralding bioethical concerns is that strange symptoms and signs were diagnosed as everything from cerebral palsy to alcoholism. Mercury poisoning was not initially considered a root cause of these symptoms. Yet the symptoms occurred in a region where mercury water levels were already known to be high.
Like many illnesses, Minamata disease effects are not maximally manifest in each of its victims. Research is the tool which provides knowledge where more needed. In bioethical terms beneficence is the use of that knowledge to "do good."
The world's leading experts in mercury poisoning are still urging Canada to recognize, and treat, the wide-ranging human health impacts of mercury. It is scientifically important that mercury has been identified as the agent causing the signs and symptoms of Minimata disease in regions other than Japan.
About affected First Nations in Northern Ontario, Masanor Anada, director of the Centre for Minamata Studies in Japan and the mentoree of the late Dr. Masazumi Harada says, "It's like deja vu. We had these discussions 30 years ago. They have the disease. — We must think about the future, how to live with this disease."
What is Environmental Protection versus Environmental Justice?
Dr. Robert Bullard defined the difference between environmental protection and environmental justice. He explains, "Environmental Protection manages, regulates and distributes risk. The dominant Environmental Protection paradigm institutionalizes unequal enforcement, trades human health for profit, and places the burden of proof on the victims of pollution and not polluting corporations. This promotes 'risky' technologies exploiting vulnerability of economically and politically disenfranchised communities, while ecological destruction is subsidized." Those communities disproportionately negatively affected are poor people, those of color, and indigenous communities. This holds true no matter which continent.
The environmental justice paradigm embraces a holistic approach to formulating policies and regulations. It develops risk reduction strategies for multiple cumulative synergistic risk. This ensures public health, enhancing of public participation in environmental decision-making and promoting community empowerment.
BAYVIEW HUNTERS POINT- GREEN ACTION
http://greenaction.org/?page_id=181
The Bayview-Hunters Point neighborhood of San Francisco is a low-income community of color, located in the southeast of the city. It's a good example of community organizing for environmental justice. Members of the community are disproportionately affected by the effects of various pollutions of the bay, particularly that deriving from old shipyard refuse and current industrial presence. They, like those of Minamata, Japan and the First Nation people of Northern Ontario, have organized to support the Environmental Justice paradigm. This is the progressive approach which has lead to the World Minamata Convention on Mercury.
Resources for understanding how to limit mercury contact
IPEN http://www.ipen.org/toxic-priorities/heavy-metals - best up to date reference on persistent environmental pollutants and toxic heavy metals. Non for Profit.
Publications on writings on environmental Justice Robert Bullard. http://drrobertbullard.com/reports/
llchin, Douglas The Poisoning of Minimatahttps://www1.umn.edu/ships/ethics/minamata.htm
https://www.epa.gov/mercury/how-people-are-exposed-mercury
Things to Know about Mercury Disease http://www.soshisha.org/english/10tishiki_e/10chisiki_3_e.pdf accessed May 1, 2016.
Encyclopedia of the Earth: Minamata Disease http://www.eoearth.org/view/article/154624/ Accessed May 1, 2016
Dicum, Gregory. Meet Robert Bullard, the father of environmental justice http://grist.org/article/dicum/ Accessed May 3, 2016
Bullard, Robert. Endangered Communities and Vulnerable Populations: The Role of Science in Leveling the Playing Field" in Bioethics Research Concers & Directions for African Americans. ed. Marian Gray Secundy, Anette Dula, September Williams. National Center for Bioethics Tuskeegee University, Tuskegee. 2000
Minamata Note 1971-2012: W. Eugene Smith, Myself and Minamata,"
W.E. Smith, W. Smith Minamata Holt, Rinehart, and Winston; 1st edition (1975) Language: English ISBN-10: 0030136369 ISBN-13: 978-0030136368
https://www.amazon.com/Minamata-Poisoning-People-Choose Courage/dp/0030136369/ref=sr_1_1?s=gift-cards&ie=UTF8&qid=1529134864&sr=8-1&keywords=Minamata